Eastham Point, The Wirral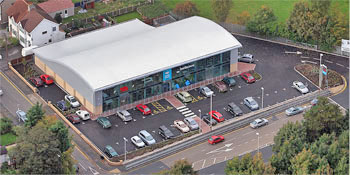 Eastham point was an early Development by PTS property.  It is on the site of a former petrol filling station which we acquired in 2004.  We completed the development in 2006 when Snow and Rock, Bathstore and Oddbins entered into long leases.
In early 2014 we had a change of strategy and decided to dispose of the site.  It was subsequently purchased by a large property investment company in December 2014.